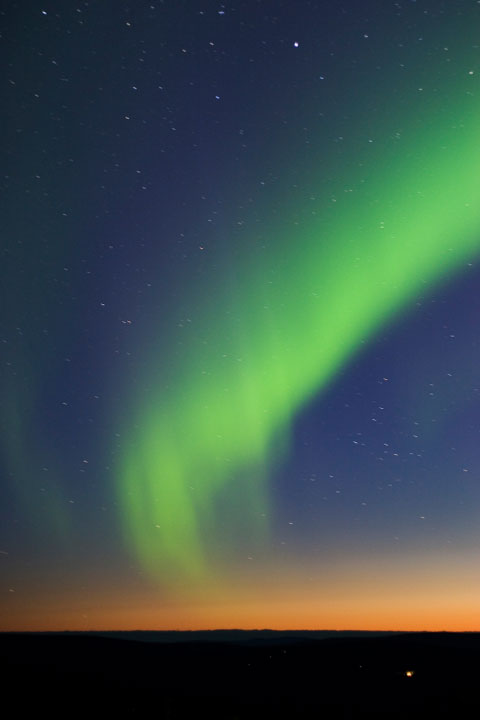 The aurora borealis brightens a dark Alaska sky. Several shades of green, purple, and orange colors result in a dramatic effect. The bold streak of green looks like an arm and hand reaching down through the sky, plucking something from the horizon.
---
Link to this photograph page:
<a href="https://www.aurora-borealis.us/twilight-green.htm">Green Northern Lights</a>

Copyright © 2011-2023 Aurora-Borealis.us.
All rights reserved.

Green Aurora Borealis at Twilight