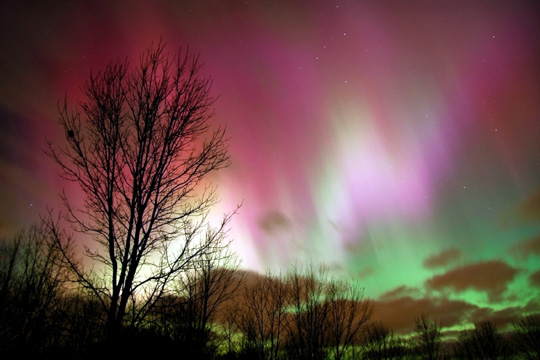 A dramatic, multi-colored aurora borealis lends a watercolor effect to an early morning sky in Michigan. Pink, green, and bright white lights dramatize leafless October trees. While it is cold outside, the colors in the sky make viewers inside their homes feel warm.
---
Link to this photograph page:
<a href="https://www.aurora-borealis.us/pink-tree.htm">Michigan Northern Lights</a>

Copyright © 2011-2023 Aurora-Borealis.us.
All rights reserved.

Aurora Borealis in the Sky above Northern Michigan