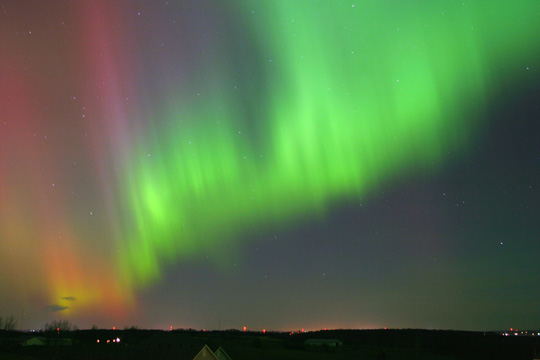 A swirling mass of colors, including several shades of green, pink, purple, orange, and yellow, seems to streak across the northern skies in Wisconsin. The photographer captures the movement of the aurora borealis over the horizon, as the lights of the city twinkle below.
---
Link to this photograph page:
<a href="https://www.aurora-borealis.us/pink-green.htm">Wisconsin Northern Lights</a>

Copyright © 2011-2022 Aurora-Borealis.us.
All rights reserved.

Aurora Borealis in the Sky above Northern Wisconsin