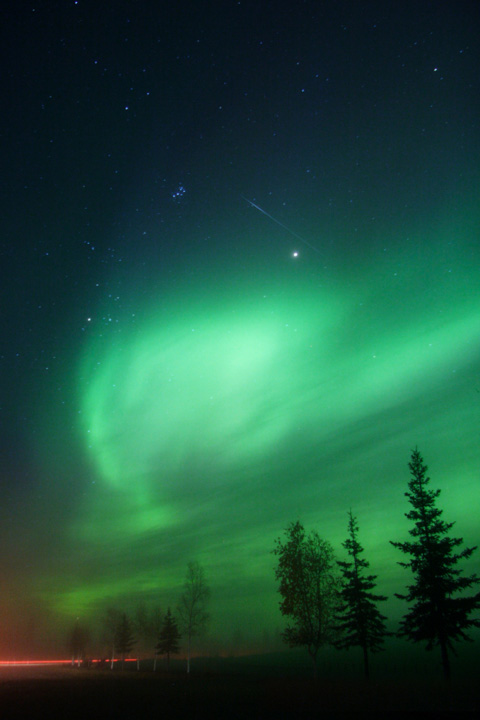 A vibrant and glowing green aurora borealis dances in the Alaska sky, lighting up a group of tall fir trees. A red streak appears on the ground, lending the photograph a holiday feel. The swirling fog in the night sky contributes to the mysterious mood.
---
Link to this photograph page:
<a href="https://www.aurora-borealis.us/green-firs.htm">Green Aurora Borealis</a>

Copyright © 2011- Aurora-Borealis.us.
All rights reserved.

Green Aurora Borealis and Fir Trees Photograph