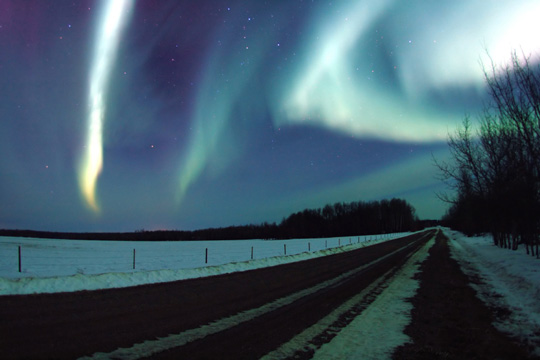 A snowy, nighttime scene of a long, winding road in Alberta, Canada, is punctuated by the colorful aurora borealis. White, yellow, and light pink lights are featured in the indigo blue sky. The northern lights lend interest to an otherwise mundane rural scene.
---
Link to this photograph page:
<a href="https://www.aurora-borealis.us/alberta.htm">Alberta Northern Lights</a>

Copyright © 2011-2022 Aurora-Borealis.us.
All rights reserved.

Alberta, Canada Northern Lights Photo